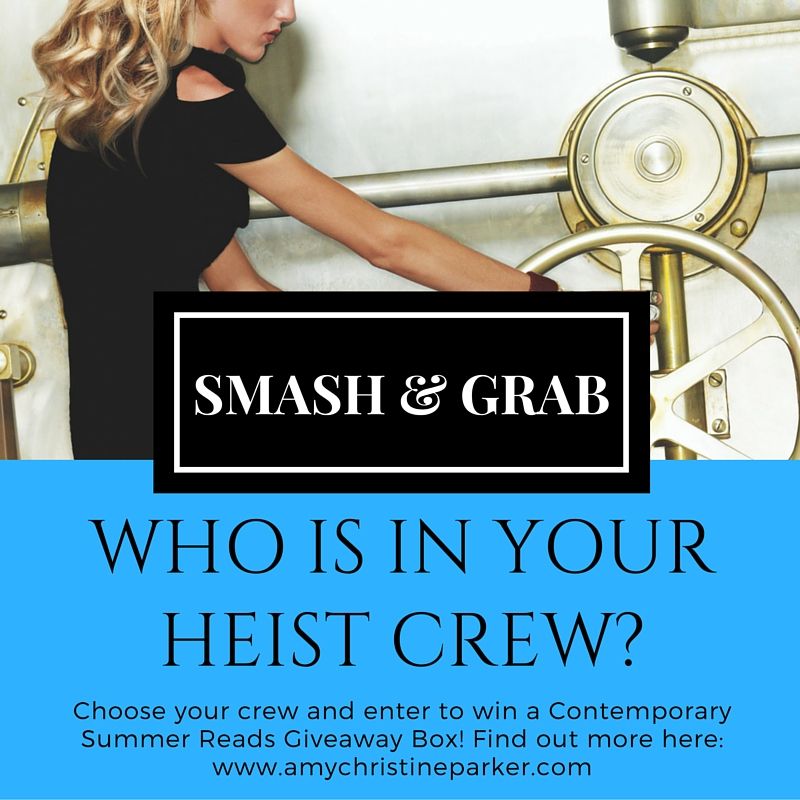 This week, WA friend, Amy Christine Parker, released her third book titled, Smash & Grab from Random House Books for Young Readers. To celebrate the release, we're listing our heist crew!
Warning: We have a big crew–you can never have too many lookouts!
Leader: Amy Parker (Because clearly she's the mastermind).
The writers who regularly support WA:
Tawney Bland
Laura Perez
Kristin Durfee
Candace Ruffin
Victoria Nations
Valerie Willis
Kim Plaskett
Teresa Sargeant
Kathy Elbert
Arielle Haughee
Vanessa Valiente
Aly Phanord
Can't forget WA instructors/guests such as Christina Farley,