HUGE THANK YOU to our Patrons:
Amanda Block-Haley
Books for the Soul
Kristin Durfee
Kathy Elbert
Grace Fiandaca
Travis Garner
Nancy Loughlin
Alli Martin
Rebecca McKinnon
Kim Plasket
Friends of WA:
Black Fox Literary Magazine publishes diverse fiction, poetry, nonfiction and art regardless of genre.
Independent bookstore interested in building and supporting a strong local literary community.
Podcast Discussing diversity (or lack thereof) in the publishing industry.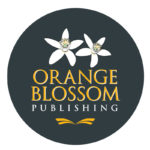 Local press founded by Arielle Haughee. Orange Blossom Press is dedicated to getting uplifting stories into the world, ones that readers smile about hours after they've finished.

Burrow Press is a nonprofit, independent publisher based in Orlando, FL committed to publishing the best contemporary literature by new and established authors, as well as fostering literary community in Orlando and Florida.